Pointed tip for ironing tricky areas
The uniquely pointed tip allows you to iron even the hardest to reach areas.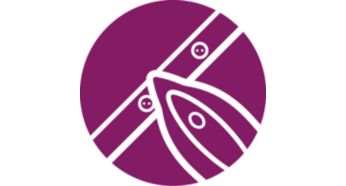 Button groove speeds up ironing along buttons and seams
The button groove makes ironing along buttons and seams fast and easy.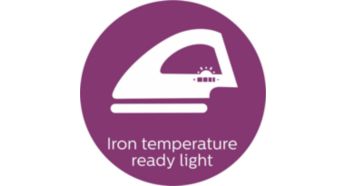 Iron temperature-ready light
Indicator light goes off when the required ironing temperature has been reached.
Non-stick sole plate coating
The sole plate of your Philips iron is coated with a special non-stick layer for good gliding performance on all fabrics.
Product Information Courtesy:Philips
Only logged in customers who have purchased this product may leave a review.